Our Story
Celebrating its 10th anniversary in 2023, Groundfloor is an award-winning fintech company that makes real estate investing easy for everyone, whether you're a beginner or a pro. Known for its regulatory prowess and developing completely new financial products for individual investors, the company was the very first to be qualified by the U.S. Securities & Exchange Commission to offer real estate debt investments for both accredited and non-accredited audiences alike. The company has won numerous awards for its product innovation and growth, including three years in a row of being on the Inc. 5000 List. Since it launched in 2013, Groundfloor's investors have consistently seen 10% annualized returns across its short-term investment offerings.
Questons or Comments? Contact Us
Brian Dally
CEO & Co-Founder
Brian is a co-founder of GROUNDFLOOR and serves as our CEO. He is responsible for marketing as well as setting long term direction and goals for the company. Brian's 15 year career building disruptive technology startups spans stints in Silicon Valley, Boston, London and the North Carolina Triangle region. Previously, he led the launch of Republic Wireless to take on the big four cellphone carriers to international acclaim. As a result, millions more Americans can now afford a smartphone. Brian has a JD from Harvard Law School, an MBA from Harvard Business School, and a BA with Highest Distinction from the University of Virginia.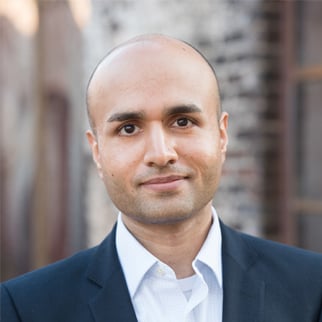 Nick Bhargava
EVP Regulatory Affairs & Co-founder
Nick is a co-founder of GROUNDFLOOR. He leads product development and is responsible for regulatory strategy. An expert in securities law, Nick was heavily involved in the JOBS Act as an early pioneer who advanced the concept of crowdfunding. Nick and Brian met through Groundwork Labs in the Triangle-area startup hub the American Underground. His years in finance have included work for the Financial Services Roundtable, SEC, FINRA, TD Waterhouse and RBC Financial Group. Nick received his LLM at Duke University School of Law and holds a BS in Biological Sciences and Business from the University of Alberta.